TVA showcases careers in cybersecurity for Hamilton County educators
---
TVA's Cybersecurity team hosted an outreach event for a small group of Hamilton County educators on July 27 at Project Inspire in Chattanooga's Edney Building and at the TVA Operations Center.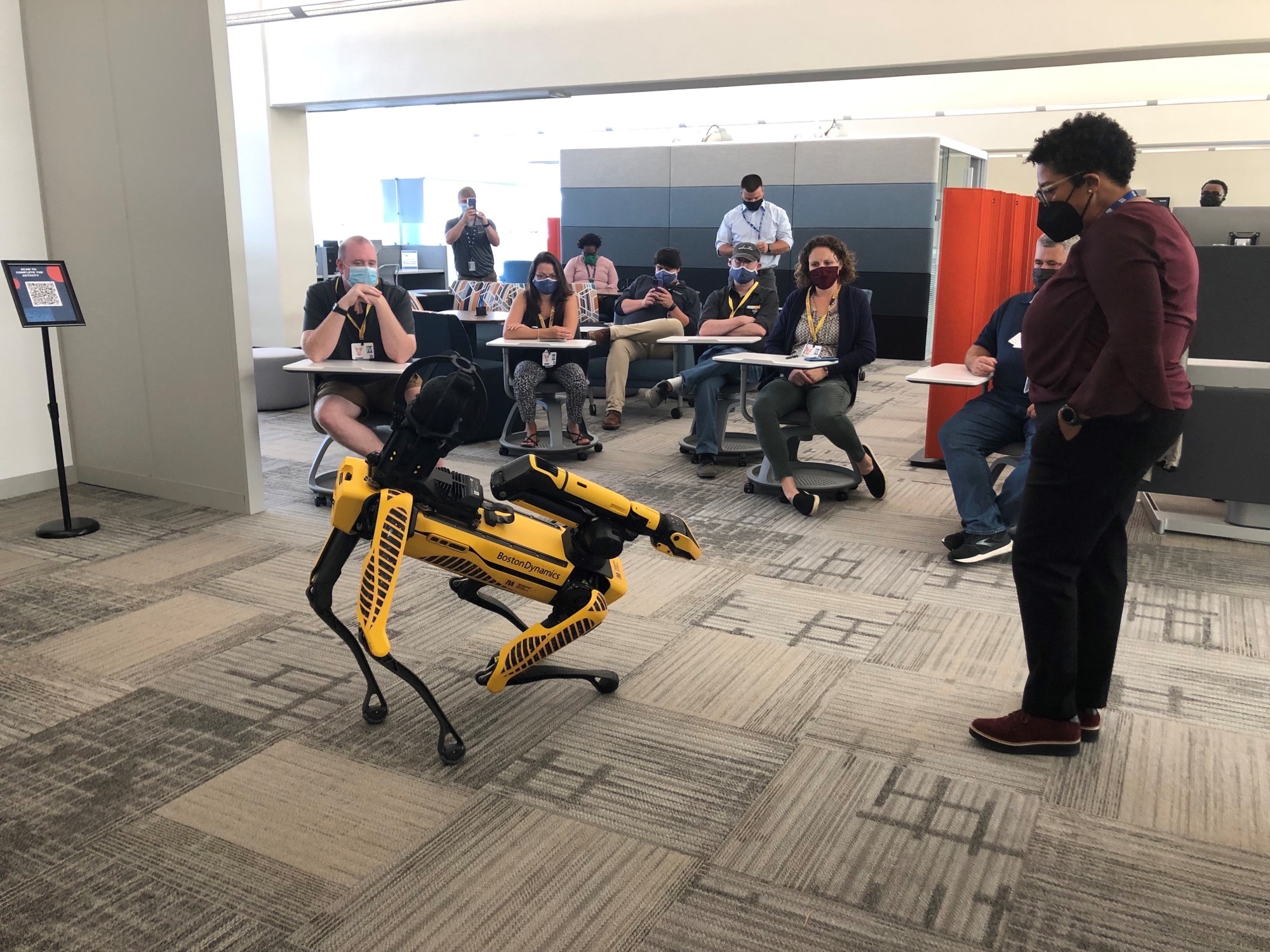 TVA representatives conducted small group tours of both TVA's Cybersecurity Operations Center and the new Technology Experience Center known as "TechX." Educators were given hands-on opportunities to see how TVA employees at the TechX innovation center are encouraged to take an idea from a spark to implementation in a low-risk environment.
"This is a great experience," said Kevin Lee, a 9th and 11th grade Language Arts Instructor at East Ridge High School. "It's going to inform instruction with real-life application examples of things they are learning in school." Lee, who said communications plugs into all disciplines, enjoyed interacting and sharing ideas with other educators from different schools.
The TVA Cybersecurity team also shared opportunities and benefits of careers in cybersecurity with the local educators.
"TVA wants high school and college students to understand the varied careers available to them in cybersecurity," said Greg Jackson, manager, Authorization and Outreach. "There has been zero unemployment in Cyber since 2015, with 2.4 million currently unfilled cyber positions and 4.7 million unfilled positions anticipated by 2025."
The outreach was the first in a series of steps planned to raise the next generation's awareness and interest in the field of cybersecurity.